We miss the old seminars and conferences. While we wait for those to happen again, we've decided to organize a seminar series ourselves. Most talks will probably be about behavioral science, but we are figuring things out as we go. The one thing that all talks will have in common is that all three of us are interested in listening. We are hoping that you might be interested also.
To receive the links required to attend these seminars, please sign up here Subscribe
(this mailing list is independent of the blog's; you need to subscribe even if you get Colada blog alerts)
The plan is to let the speakers focus on the presentation, and the three of us will act as moderators, passing along some of the audience's questions to the speakers. To try out a format that's more interactive than the standard virtual seminar, we will attempt a format in which roughly 8-10 people can be seen and heard from during the entirety of the presentation (e.g., to interject questions, to laugh at jokes, to frown at bad puns, etc.). These people will include the three of us, a few folks chosen by the speaker, and maybe a couple of additional folks chosen by us. If this doesn't work well, we will stop doing it.
Some of our invitees may present research on methods, but this is not a methods seminar series. It is very broadly an interdisciplinary behavioral research seminar series.
Seminars will be about an hour long (and never more than an hour), and will take place at 12:00 pm Eastern (6 pm Barcelona) on Fridays.
Our first talk will be this Friday, April 24th. We are very grateful to the incomparable Yoel Inbar for agreeing to be our first speaker. His talk is titled, "Attitudes Towards Genetically Engineered Food and Other Controversial Scientific Technologies."
Thus far our schedule is as follows:
4/24: Yoel Inbar (Department of Psychology, University of Toronto)
5/1: Don Moore (Department of Management of Organizations, Berkeley Haas)
5/8: Nina Strohminger (Department of Legal Studies & Business Ethics, The Wharton School)
Going forward, all relevant seminar information, including the speaker schedule, as well as talk titles and abstracts, will be posted here:
As noted above, to receive the links required to attend these seminars, please sign up here: Subscribe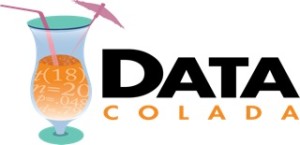 ---