Fridays @
Berkeley Time:  9AM-10AM
Philadelphia Time:  12PM-1PM
Barcelona Time:  6PM-7PM
Zoom link: https://datacolada.org/zoom 
Add all Fall 2021 talks to your calendar downloading this one 'meeting-request' (.ics) file:
Everybody is welcome. to get email reminders of each seminar.
(this mailing list is separate from the list for blog post announcements)
---
Schedule for Fall 2021 
Date

Speaker

Title

10/1/2021

Alex Rees-Jones (htm)
The Negative Consequences of Loss-Framed Performance Incentives

 

10/8/2021

No seminar

10/15/2021

Minah Jung (htm)
When Willingness-To-Pay Seems Irrational: The Role of Perceived Market Price


 

10/22/2021

Abdullah Almaatouq (htm)
In search of synergy in the Task Space using high-throughput experiment design

10/29/2021

David Broockman (htm)
The Consequences of Partisan Coverage Filtering: A Field Experiment on Fox News Viewers' Media Diets

11/5/2021

Berkeley Dietvorst (htm)
People Take More Risk When Their Prospects are Tied to Future States of The World

11/12/2021

Ashley Whillans (htm)
Extension request avoidance predicts greater time stress among women

11/19/2021

Uri Simonsohn (htm)
Interactiongate: The Textbook Social Science Toolbox for Studying Interactions is Invalid in the Real (Non-Linear) World

11/26/2021

No seminar

12/3/2021

Nina Mazar (htm)

12/10/2021

Silvia Saccardo (htm)

12/17/2021

TBA
See past schedules with links to videos of the talks, or visit our YouTube channel.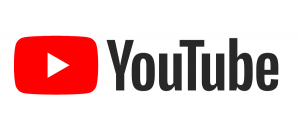 ---