It is a neat idea. Get a ton of papers. Extract all p-values. Examine the prevalence of p-hacking by assessing if there are too many p-values near p=.05. Economists have done it [SSRN], as have psychologists [.html], and biologists [.html]. These charts with distributions of p-values come from those papers:

The dotted circles highlight the excess of .05s, but most p-values are way smaller, suggesting  p-hacking happens but is not a first order concern. That's reassuring, but falsely reassuring [1],[2].
Bad Sampling.
The are several problems with looking at all p-values, here I focus on sampling [3].
If we want to know if researchers p-hack their results, we need to examine the p-values associated with their results, those they may want to p-hack in the first place. Samples, to be unbiased, must only include observations from the population of interest.
Most p-values reported in most papers are irrelevant for the strategic behavior of interest. Covariates, manipulation checks, main effects in studies testing interactions, etc. Including them we underestimate p-hacking and we overestimate the evidential value of data.  Analyzing all p-values asks a different question, a less sensible one. Instead of "Do researchers p-hack what they study?" we ask "Do researchers p-hack everything?" [4].
A Demonstration.
In our first p-curve paper (SSRN) we analyzed p-values from experiments with results reported only with a covariate.
We believed researchers would report the analysis without the covariate if it were significant, thus we believed those studies were p-hacked. The resulting p-curve was left-skewed, so we were right.
Figure 2. p-curve for relevant p-values in experiments reported only with a covariate.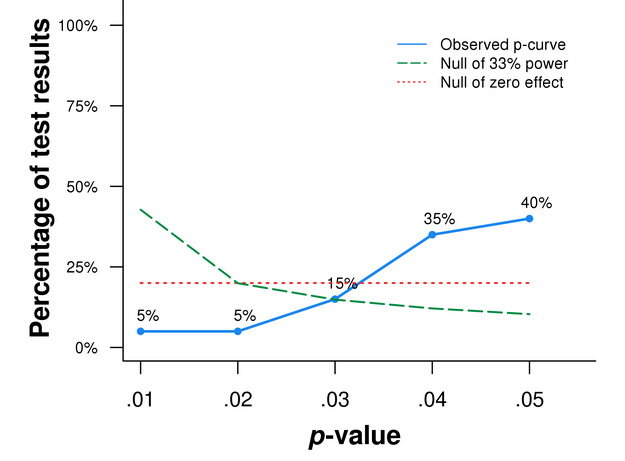 I went back to the papers we had analyzed and redid the analyses, only this time I did them incorrectly.
Instead of collecting only the (23) p-values one should select – we provide detailed directions for selecting p-values in our paper (SSRN) – I proceeded the way the indiscriminate analysts of p-values proceed. I got ALL (712) p-values reported in those papers.
Figure 3. p-curve for all p-values reported in papers behind Figure 2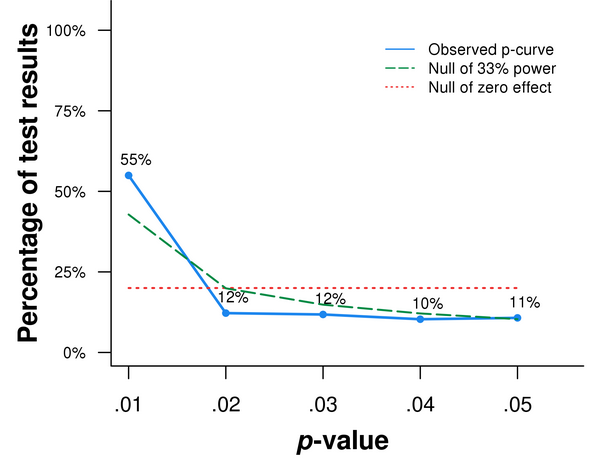 Figure 3 tells that that the things those papers were not studying were super true.
Figure 2 tells the ones they were studying were not.
Looking at all p-values is falsely reassuring.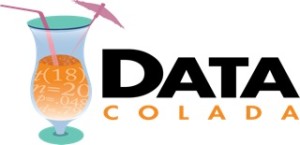 ---
Author feedback
I sent a draft of this post to the first author of the three papers with charts reprinted in Figure 1 and the paper from footnote 1. They provided valuable feedback that improved the writing and led to footnotes 2 & 4.
---
Subscribe to Blog via Email
Footnotes.