Most past talk are available for streaming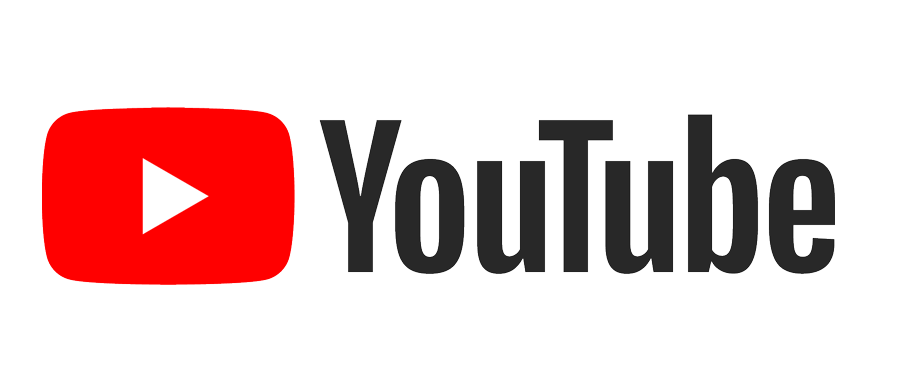 ---
SUMMER 2020 

FRIDAY APRIL 24TH
Yoel Inbar (.htm) – Psychology; University of Toronto
 "Attitudes Towards Genetically Engineered Food and Other Controversial Scientific Technologies"
Show abstractAbstract. New technologies in agriculture, reproduction, medicine, and elsewhere can provide significant social benefits, but may also pose significant risks. Consequently, it is important to understand which technologies will be adopted or rejected by the public and why. I first examine opposition to genetic engineering (GE) technology in the food domain. In surveys of Americans and Europeans representative of the population on gender, age, and income, pluralities or majorities were "absolutely" opposed—that is, they claimed that GE food should be prohibited no matter the risks and benefits. I discuss how these "absolutist" opponents differ from other opponents and supporters, and what kind of persuasion attempts they might respond to. I then discuss new research in which I examine underlying regularities in laypeople's technology evaluations. I provide evidence for underlying regularities in technology evaluations, such that evaluations of superficially quite different technologies tend to cohere across individuals. Dimension reduction of people's ratings of a wide range of technologies recovers three groups, which I label Contaminating, Playing God, and Mainstream. Attitudes towards these groups of technologies seem to result from different underlying intuitions that are associated with distinct individual differences.
Panel: Geoff Goodwin, Rachel Ruttan, Sydney Scott, and Deborah Small
You can view a recording of this seminar on YouTube: https://youtu.be/pg2G6uw-pk4
---
FRIDAY MAY 1st
Don Moore (.htm) – Management of Organizations; Haas School of Business, University of California, Berkeley
  "Overprecision Is a Property of Thinking Systems" 
Show abstractAbstract. Overprecision is the excessive faith in the accuracy of one's judgment. I propose a new theory to explain it. The theory holds that overprecision in judgment results from neglect of all the ways in which one could be wrong. When there are an infinite number of ways to be wrong, it is impossible to consider them all. Overprecision is the result of being wrong and not knowing it. This explanation can account for the persistence of overprecision not only among people but also artificially intelligent agents. I present studies with human participants and with artificially intelligent agents that test some of the theory's predictions.
Panel: Julia Minson, Jack Soll, Liz Tenney, Dan Walters, and Paul Windschitl
You can view a recording of this seminar on YouTube: https://youtu.be/jvscL_btKIo
---
FRIDAY MAY 8th
Nina Strohminger (.htm) – Legal Studies & Business Ethics; The Wharton School, University of Pennsylvania
  "The Uncontrollable Bias of Advocacy"
Show abstractAbstract. While it has long been known that advocating for a cause can alter the advocate's beliefs, it is often assumed that this bias is controllable. Lawyers, for instance, are taught they can retain unbiased beliefs whilst zealously advocating for their clients, and that they must do so to secure just outcomes. Across several experiments, we show that the biasing effect of advocacy is not controllable, but automatic. Merely incentivizing people to advocate altered a range of beliefs about character, guilt, and punishment. This bias appeared even in beliefs that are highly stable, when people were financially incentivized to form true beliefs, and among professional lawyers, who are trained to prevent advocacy from biasing their judgments.
Panel: Dorsa Amir, Joshua Lewis, David Melnikoff, Jessie Sun, and Arber Tasimi
You can view a recording of this seminar on YouTube: https://youtu.be/jtXUEB_sINA
---
FRIDAY MAY 15th
Dan Goldstein (.htm) & Jake Hofman (.htm) – Microsoft Research
  "The Effect of (Not) Communicating Effect Sizes"

Show abstractAbstract. The replication crisis in behavioral research concerns not only false-positives but also effects that turn out to be smaller than commonly understood. Why might scientists' perceptions of effect sizes be inflated? Much justified attention has been paid to p-hacking and file drawer effects. We test whether a third mechanism plays a role: the manner in which behavioral results are visually displayed. We present a series of studies about how people perceive treatment effectiveness when scientific results are summarized in various ways. We first show that a prevalent form of summarizing scientific results—presenting mean differences between conditions—can lead to significant overestimation of treatment effectiveness, and that including confidence intervals can in some cases exacerbate the problem. We next attempt to remedy these misperceptions by displaying information about variability in individual outcomes in different formats: explicit statements about variance, a quantitative measure of standardized effect size, and analogies that compare the treatment with more familiar effects (e.g.,differences in height by age). We find that all of these formats can substantially reduce initial misperceptions, and that effect size analogies can be as helpful as more precise quantitative statements of standardized effect size. Besides Jake and Dan, co-authors on this work are Jessica Hullman and Yea-Seul Kim.
Panel: Bart De Langhe, Shane Frederick, Mirjam Jenny, and Rick Larrick
You can view a recording of this seminar on YouTube: https://youtu.be/dZTwd27DSrk
---
FRIDAY MAY 22nd
Julia Minson (.htm) – Harvard Kennedy School
  "Conversational Receptiveness: Expressing Engagement with Opposing Views"
Abstract. We examine "conversational receptiveness" – the use of language to communicate one's willingness to thoughtfully engage with opposing views. We develop an interpretable machine-learning algorithm to identify the linguistic profile of receptiveness (Studies 1A-B). We then show that in contentious policy discussions, government executives who were rated as more receptive – according to our algorithm and their partners, but not their own self-evaluations – were considered better teammates, advisors, and workplace representatives (Study 2). Furthermore, using field data from a setting where conflict management is endemic to productivity, we show that conversational receptiveness at the beginning of a conversation forestalls conflict escalation at the end. Specifically, Wikipedia editors who write more receptive posts are less prone to receiving personal attacks from disagreeing editors (Study 3). We develop a "receptiveness recipe" intervention based on our algorithm. We find that writers who follow the recipe are seen as more desirable partners for future collaboration and their messages are seen as more persuasive (Study 4). Overall, we find that conversational receptiveness is reliably measurable, has meaningful relational consequences, and can be substantially improved using our intervention .
Panel: Daniel Ames, Frances Chen, George Loewenstein, Jane Risen, and Juliana Schroeder
You can view a recording of this seminar on YouTube: https://youtu.be/Irmyt2YJdO8
---
FRIDAY MAY 29th
Tom Meyvis (.htm) – Marketing; Stern School of Business, New York University
  "Consuming Regardless of Preference: Consumers Overestimate the Impact of Liking on Consumption"
Show abstractAbstract. People obviously consume more of products they enjoy than products they dislike. However, when two products are both enjoyable, to what extent does people's relative preference for each product still drive their consumption amount? Across several studies of food and entertainment consumption, we find that, although people expect that their consumption amount will increase with increased liking of a product, actual consumption is surprisingly insensitive to their preferences. We propose that, because consumers' liking of a product is known, salient, and normative ("I should consume more of items I like more"), their predictions tend to focus on liking at the expense of other drivers of consumption, such as boredom, habit, and consumption opportunities.
Panel: Elizabeth Dunn, Mike Norton, Rebecca Ratner, Oleg Urminsky, Heeyoung Yoon, and Gal Zauberman.
You can view a recording of this seminar on YouTube: https://youtu.be/JtePHEFzMks
---
FRIDAY June 5th
Katherine B. Coffman (.htm) – Negotiation, Organizations, & Markets; Harvard Business School
  "Stereotypes and Belief Updating"
Show abstractAbstract. We explore how self-assessments respond to feedback about own ability across a range of tasks, with a particular focus on how gender stereotypes impact belief updating. Participants in our experiments take tests of their ability across different domains. Absent feedback, beliefs of own ability are strongly influenced by gender stereotypes: holding own ability fixed, individuals are more confident in gender congruent domains (i.e., male-typed domains for men, female-typed domains for women). We then provide noisy feedback about own absolute performance to participants and elicit posterior beliefs. Gender stereotypes have significant predictive power for posterior beliefs, both through their influence on prior beliefs, as predicted by the Bayesian model, but also through their influence on updating, a non-Bayesian channel. Both men and women's beliefs are more responsive to information in gender congruent domains than gender incongruent domains. This is primarily driven by differential reactions to exogenously-received good news about own ability: both men and women react more to good news when it arrives in a gender congruent domain than when it arrives in a gender incongruent domain. Our results have important implications for understanding how feedback shapes, and perpetuates, gender gaps in self-assessments. 
Panel: Linda Babcock, Manuela Collis, Alex Imas, PJ Healy, and Rebecca Schaumberg
You can view a recording of this seminar on YouTube: https://youtu.be/VKTvMyGcyoU
---
FRIDAY June 12th
Shane Frederick (.htm) – Marketing; Yale School of Management
  "Reports, Predictions, and Extrospection" 
Show abstractAbstract. Consumer researchers often ask respondents to report their own preferences (How much would you pay for this scented candle?) or to predict the preferences of a specified reference group (Suppose someone was in the market for a scented candle, how much would they be willing to pay for this one?). Almost as frequently, they ask respondents to do something in between ("Suppose you were in the market for a scented candle…"). We call this requested mental act an extrospection: introspecting about the preferences of an alternate "self." We examine how extrospections differ from reports and predictions and discuss implications. 
Panel: Steve Malliaris, Cade Massey, Andrew Meyer, Alice Moon, and Abigail Sussman
Unfortunately, there is no available recording of this seminar.
---
FRIDAY June 19th
No seminar (due to Juneteenth holiday)
---
FRIDAY June 26th
Leaf Van Boven  (.htm) – Psychology; University of Colorado-Boulder
  "Party Over Pandemic: Political Partisanship Shapes Public Support for COVID-19 Policy" 
Panel: Yoel Inbar, Neil Lewis, David Sherman, and Sander van der Linden
You can view a recording of this seminar on YouTube: https://youtu.be/fANwAnqhZnk
---
FRIDAY July 3rd
No seminar (due to July 4th holiday)
---
FRIDAY July 10th
Robyn LeBoeuf  (.htm) – Marketing; Washington University in St. Louis
   "Account-Depletion Aversion: People Avoid Spending Accounts Down to Zero"
Show abstractAbstract. We document the phenomenon of "account-depletion aversion:" people avoid spending from accounts when doing so would completely deplete those accounts, even when depleting the accounts might make financial sense. For example, we find that people would rather pay a $500 expense from an account with a $1000 balance than from one with a $500 balance, even if the $1000 account pays interest at a higher rate.  We consider why this effect may arise, and we identify boundary conditions of the effect. Broadly speaking, depletion aversion seems to arise for savings-oriented accounts (e.g., typical bank accounts) where spending may seem irresponsible, but not for spending-oriented accounts (e.g., gift cards, or accounts earmarked for a specific expense, such as a vacation savings account) where spending may seem more responsible. We consider implications for saving and spending.
Panel: Cindy Cryder, Scott Roeder, Shelle Santana, Marissa Sharif, Eesha Sharma, and Abigail Sussman
You can view a recording of this seminar on YouTube: https://youtu.be/ssTvlCbpHc8
---
FRIDAY July 17th
Alice Moon  (.htm) – Operations, Information, and Decisions; The Wharton School, University of Pennsylvania
"Overestimating the Valuations and Preferences of Others"
Show abstractAbstract. People often make judgments about their own and others' valuations and preferences. Across several studies, we find a robust bias in these judgments such that people overestimate the valuations and preferences of others. This overestimation arises because, when making predictions about others, people rely on their intuitive core representation of the experience (e.g., Is the experience generally positive?) in lieu of a more complex representation that might also include countervailing aspects (e.g., Is any of the experience negative?). This talk establishes the overestimation bias, tests our explanation for why it arises, and explores some interesting consequences and implications.
Panel: Kate Barasz, Ioannis Evangelidis, Minah Jung, Ellie Kyung, and John McCoy
You can view a recording of this seminar on YouTube: https://youtu.be/EfML8rFwLxM
---
FRIDAY July 24th
Stephanie Tully (.htm) – Marketing; Stanford GSB
"Psychological Ownership of (Borrowed) Money"
Show abstractAbstract. Borrowing can help consumers facing liquidity constraints, but unnecessary borrowing can pose problems for consumer and societal welfare. This work establishes the concept of psychological ownership of borrowed money, the extent to which consumers see borrowed money as their own money. We demonstrate that both individual-level and contextual-level variation in the degree to which consumers feel psychological ownership of borrowed money explains people's willingness to borrow. Moreover, we show that psychological ownership of borrowed money is malleable and can be used to discourage suboptimal borrowing. Finally, this talk discusses new research investigating the consequences of psychological ownership of other types of monetary resources and a discussion of how and when these perceptions may be malleable.
Panel: Eva Buechel, Hal Hershfield, Nathan Novemsky, Eesha Sharma, and Suzanne Shu
You can view a recording of this seminar on YouTube: https://youtu.be/eDXzSS5dfYU
---
FRIDAY July 31st
Elisabeth Bik (.htm) – Harbers-Bik LLC
"The Dark Side of Science: Misconduct in Biomedical Research"
Show abstractAbstract. Science builds upon science. Even after peer-review and publication, science papers could still contain images or other data of concern. If not addressed post-publication, papers containing incorrect or even falsified data could lead to wasted time and money spent by other researchers trying to reproduce those results. Several high-profile science misconduct cases have been described, but many cases are yet undetected. Elisabeth Bik is an image forensics detective who left her paid job in industry to search for and report duplicated and manipulated images in biomedical articles. She has done a systematic scan of 20,000 papers in 40 journals and found that about 4% of these contained inappropriately duplicated images. In her talk she will present her work and show several types of inappropriately duplicated images. In addition, she will show how to report scientific papers of concern, and how journals and institutions handle such allegations.
Panel: Mike Eisen, Ellen Evers, Alexandra Nelson, and Ed Vul
This talk was not recorded.